Based on everyone's right to use and shape the city, with the vision to create a floating cultural house on the waters of Stockholm. Open to the public built to engage community in public space and with a focus on sustainability in urban planning.
In the project we designed a raft with stage like characteristics as part of the program for the floating ecological culture house. The hexagonal raft consists of a network of wood studs that allow for plant- and wildlife to take shelter and thrive in its construction. By letting water flow through the construction the resistance of the raft also minimizes the movement created by waves. On the top side, three levels give visitors the possibility to use the raft as a platform for activities such as exhibitions, movie shows, activism or as a grandstand directed towards land. The raft can travel along the water's edge and connect the various neighborhoods close to the water.
The raft is built in two halves to facilitate shipment on land, to allow the parts of the raft to be accommodated within the concept of "recreational vessel boats" (less than 12x4m, fewer than 13 persons per unit) and can be clustered together into larger landscapes of rafts, The floating culture house.

In collaboration with art collective Maretopia.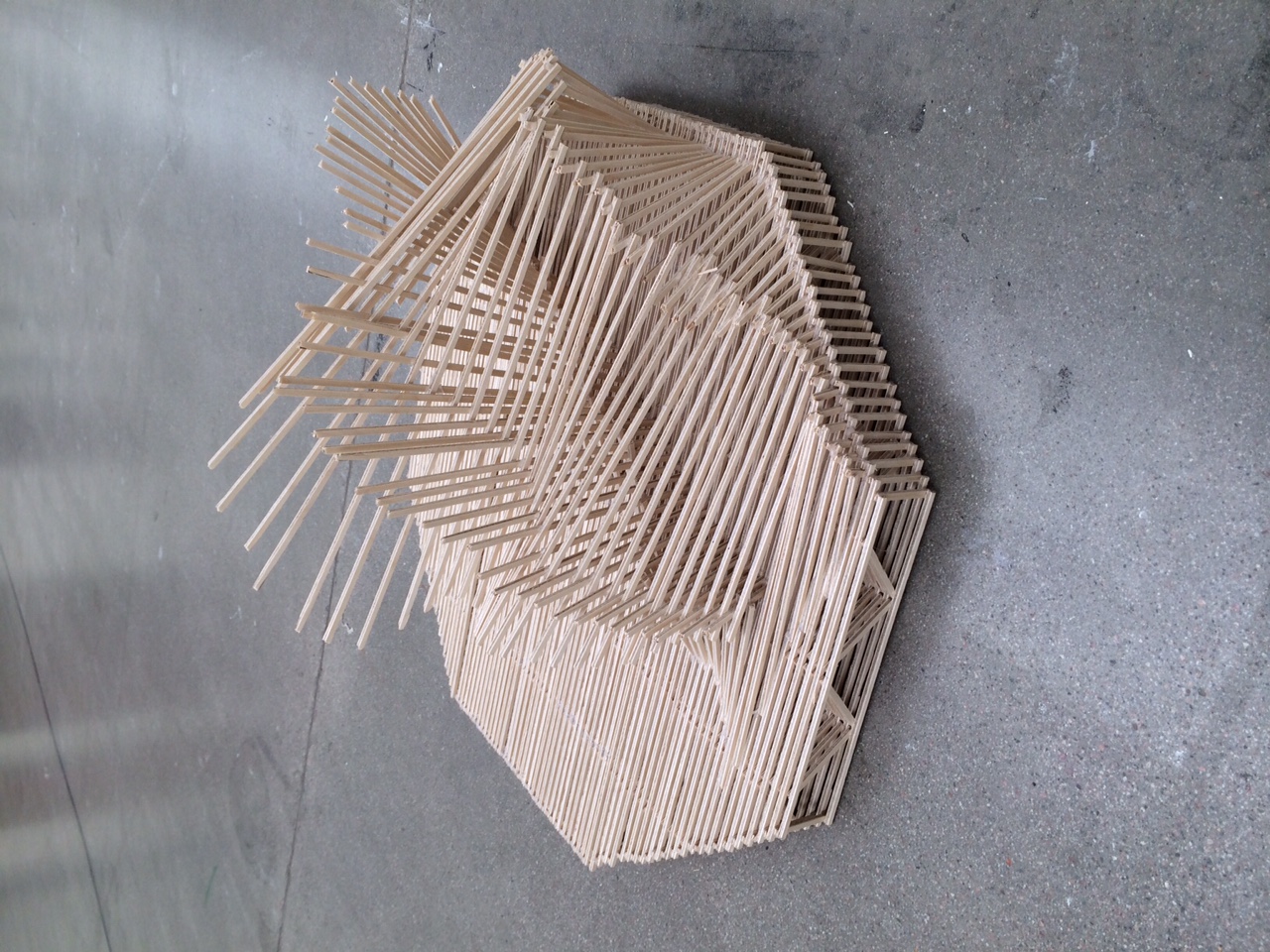 Konstfack, May 2015
Supervisor: Sergio Montero Bravo and Jens Evaldsson.
Working Group: Vilde Stampe, Cassandra Lorca Macciavelli, Elias Båth, Marcus Badman and Martin Thybeck.

Cargo Collective 2017 — Frogtown, Los Angeles