Plan and build a city for girls, and it will work for everyone. - Celine Mumbai


Inaguration: Trissans Hjärta (Heart of Trissan)


The purpose of my project is to critically examine urban interventions (platsaktivering) as a method to support the creation and communication of public space. I want to contribute to a nuanced and broadened discussion around safety and diversity in public space by focusing on places made with and for the target group young girls*.

Digital placemaking is an important piece in inaugurating Trissans Hjärta, largely due to covid19 in the spring of 2020. Digital placemaking, meaning the use of digital tools and digital communication to deepen peoples connection with public spaces and, in the long run, with each other. Depending on the ways it is used, it can tell important stories, help reimagine places and functions, be used to find solutions to urban and spatial challenges or to communicate and play.

*Descriptions of focus groups can be problematic. When I use the term "young girls" I refer to individuals that see themselves as women or non-men between the ages 13 and 20 years.










These videos are all part of the digital inaguration of Trissans Hjärta in Bredäng on the 6th of june 2020, a collaborative project between Skärholmen district administration and Vilde Stampe. The projects aims to illustrate and inspire young girls to claim public space and examine how digital programing of public spaces can be used processes of urban development.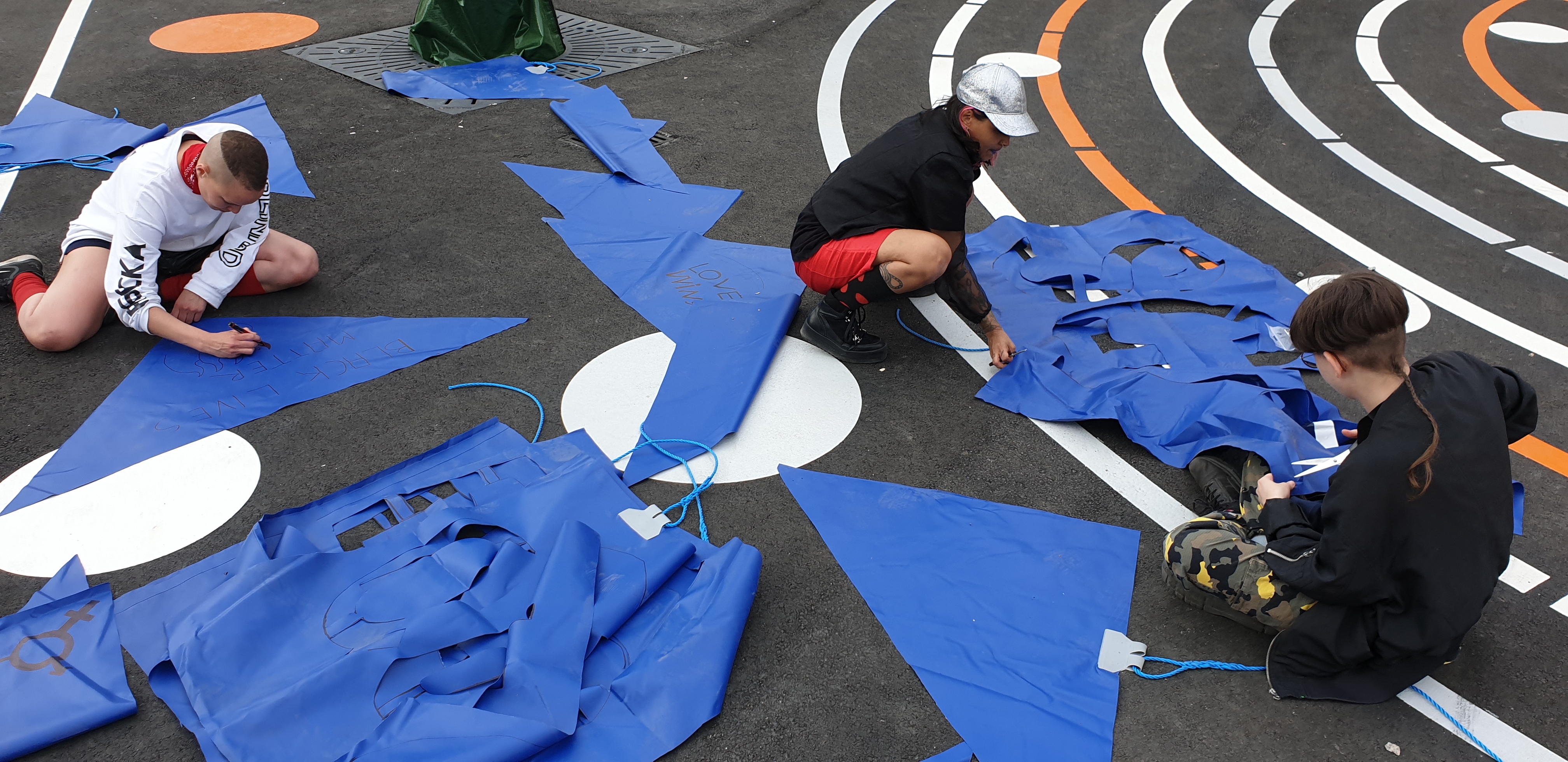 Cargo Collective 2017 — Frogtown, Los Angeles