Designing and building WIP Dancestudio. Together with the dancers and choreographers of WIP Kristallmatrixen started from a questioning of the neutrality of the white walls. Situated in a building about to be demolished and transformed into housing. Because of the temporality of the space the interior was an improvisation built with a low budget using cheap industrial, reclaimed or donated materials. It was also a celebration of the collectives history.

Walls and windows was painted in gradients of pink, peach, turquoise and orange. Seating were built or remade to create an office space with different kinds of sitting and the possibility to clear the floor space for the dancers. Shelves built from wood studs, and a table got upgraded with metallic paint, celebrating previous use and marks left by hot cups of coffee. Because of the lack of storage we created a wall for the cleaning tools. Wallpapered with glitter drapes, imitating the appearance of a tool wall and finished off with a footstool made for the cleaning bucket. A supply space for material, set design and costumes was enclosed by a curtain. Another curtain separating the room in the middle consisted of a hand-sewn and coloured fabric in gradient shades of purple.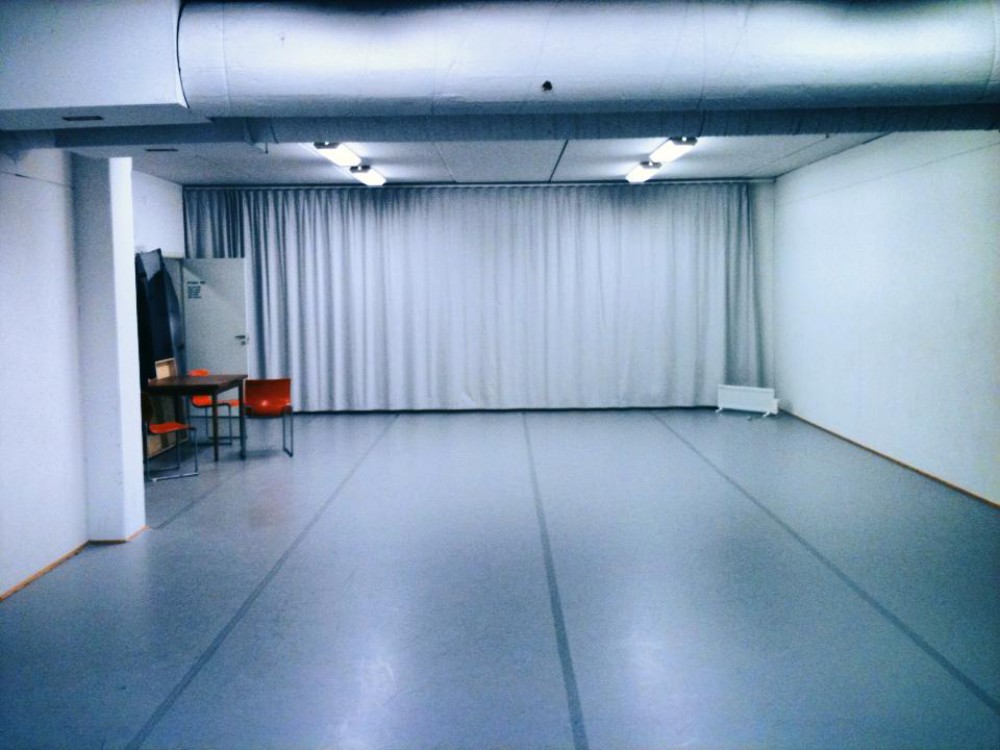 2016 Kristllmatrixen: Vilde Stampe, Anna Märta Danielsson and Malin Kent.



Cargo Collective 2017 — Frogtown, Los Angeles